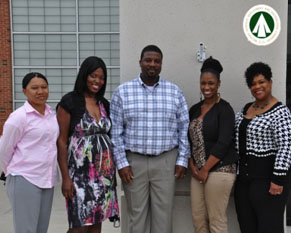 A2A takes extreme pride in it's professional staff of Traffic Management Logisticians who have recently supported the Surface Deployment Distribution Command (SDDC) in four (4) key departments within the G9 performing technical services.
Cargo Booking – A2A provides value added services for the acquisition and execution of domestic surface distribution functions. The Domestic Business Improvements Division supports SDDC's Global Distribution mission by managing all aspects of the domestic surfaced distribution process, from developing contracts with our surface carrier providers to assisting shippers with negotiations and protective service monitoring.
Cost and Billing – Perform U.S. Central Command (CENTCOM) container detention and reefer maintenance invoice certification. Manage the Continental United States (CONUS) and Outside the Continental United States (OCONUS) Transportation Discrepancy Report (TOR) system. Process TORs and claims for lost or damaged cargo Subject Matter Expert (SME) for Defense Transportation Regulation (DTR).
Combatant Command (COCOM) – A2A possesses unique technical expertise utilizing the Integrated Booking System (IBS) for the global shipment of ocean cargo in support of operations where Government personnel are deployed. Our logistics professionals typically have over 10 years experience utilizing web-based portals for input into various supply and logistics integrated systems and have been at the forefront of web-based tools utilized in sea-freight tracking since 2005.Our logistics personnel utilize specific automated tools and software, and other ISDDC modules to service the COCOM Support Branch:

Integrated Booking System (IBS)
Carrier Analysis and Rate Evaluation II (CARE II) System
Bunker Adjustment Factor (BAF), Currency Adjustment Factor (CAF) and Fuel Adjustment Factor (FAF)
Requirements Forecasting and Rate Evaluation (RF-RAM)
Commercial Sealift Solutions (CSS)
Ocean Carrier Interface (OCI)
Web Vessel Schedule (WVS)
One-Time-Only (OTO)
Advance Transportation Control Movement Document (ATCMD)
Container Management Module (CMM)
Electronic Shipper System (eSS)

Processes and Systems – A2A manages the process and systems branch within the International Business Processes, Systems, and Documentation Division manages ocean cargo documentation processes and strategic surface transportation systems during peace and wartime. A2A supports the SDDC's overall mission and vision by ensuring the timely and accurate submission of documentation for all Defense Transportation System (DTS) cargo, processing Transportation Discrepancy Reports (TORs)/claims, and updating documentation policy.
Our professionals are trained and ready to support the global traffic management mission of any customer.