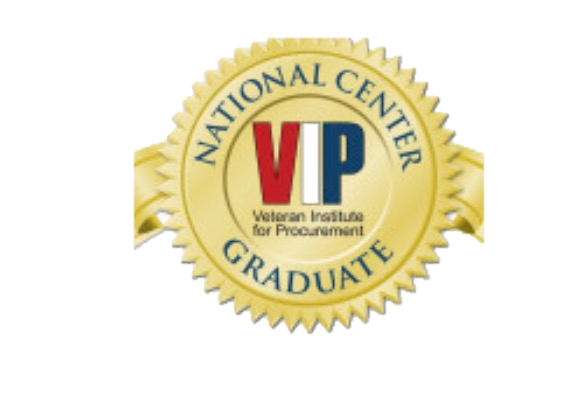 Veteran Institute for Procurement (VIP)-GROW and VIP International Programs Graduate.
A2A is a graduate of the Veteran Institute for Procurement (VIP) – GROW and INTERNATIONAL programs. The GROW program is a comprehensive certification program designed for veteran owned small businesses to increase their ability to win government contracts. The INTERNATIONAL program is a comprehensive certification program designed for veteran owned small business GROW graduates to enhance their international growth while mitigating inherit risks of international expansion. Both programs are Facilitated by subject matter experts, participants receive hands-on market-based instruction that helps establish best business practices for Commercial and Federal government contracting for growth and performing contracts VIP is offered at no cost to participants. Since the program launched in 2009, 678 Veteran-Owned Small Businesses have graduated from VIP GROW and 100 have gone through the VIP INTERNATIONAL programs.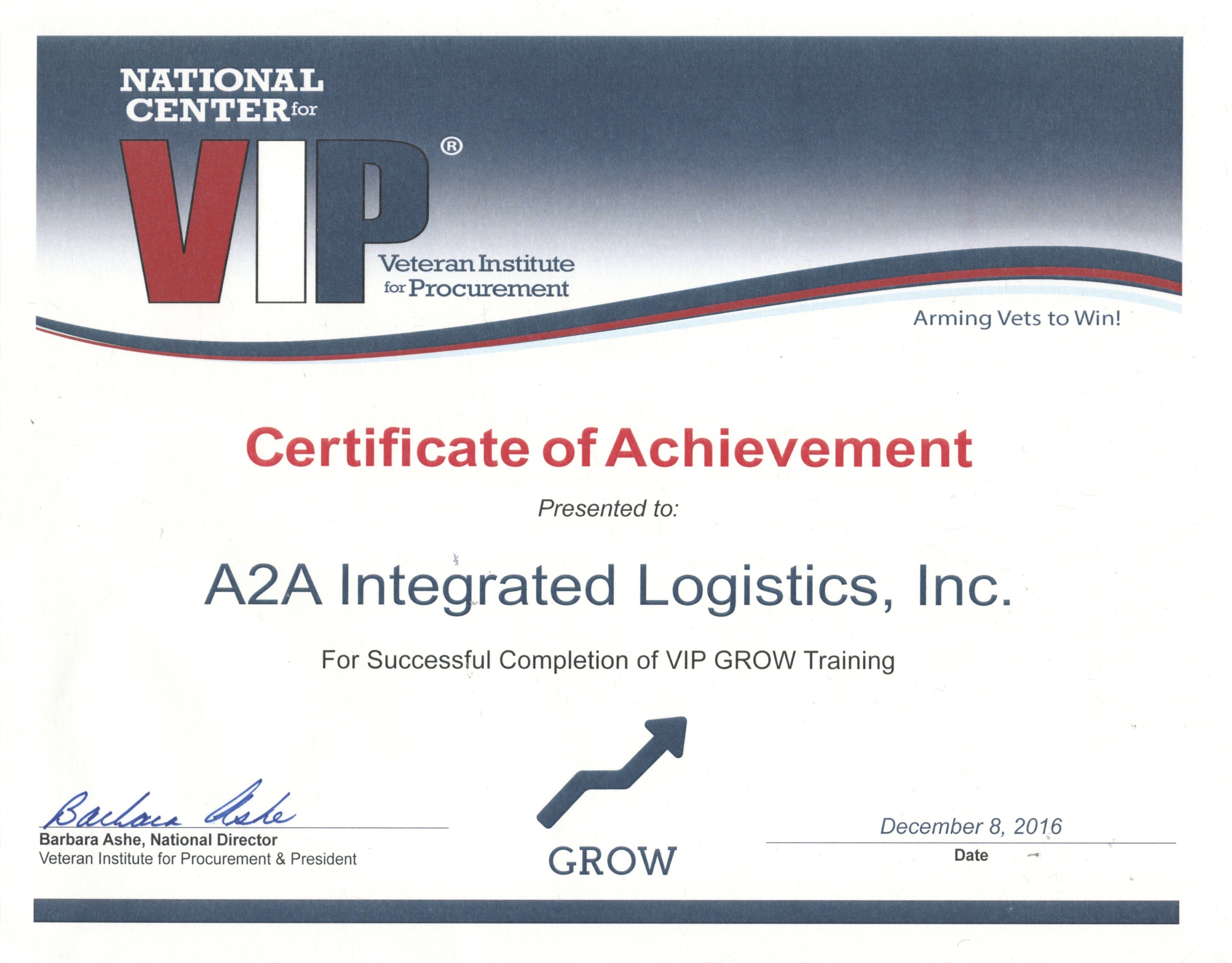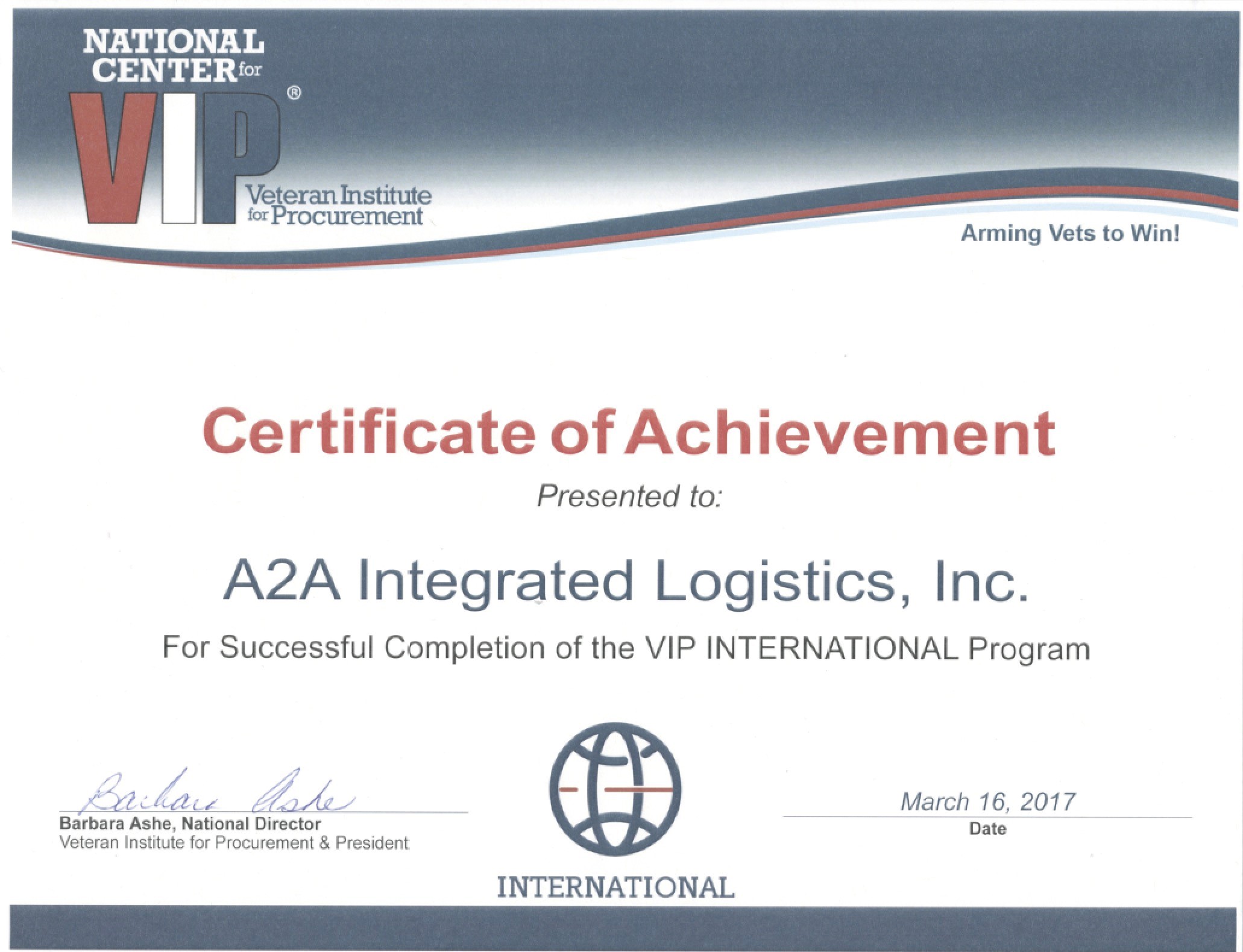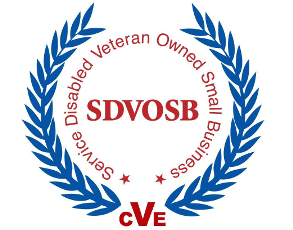 Service-Disabled Veteran Owned Small Business
A2A is owned exclusively by Service Disabled Veterans and the company has been certified through the Department of Veteran Affairs Certified Veteran Enterprise (CVE) program. Verify us at: https://www.vip.vetbiz.gov/Public/Search/Default.aspx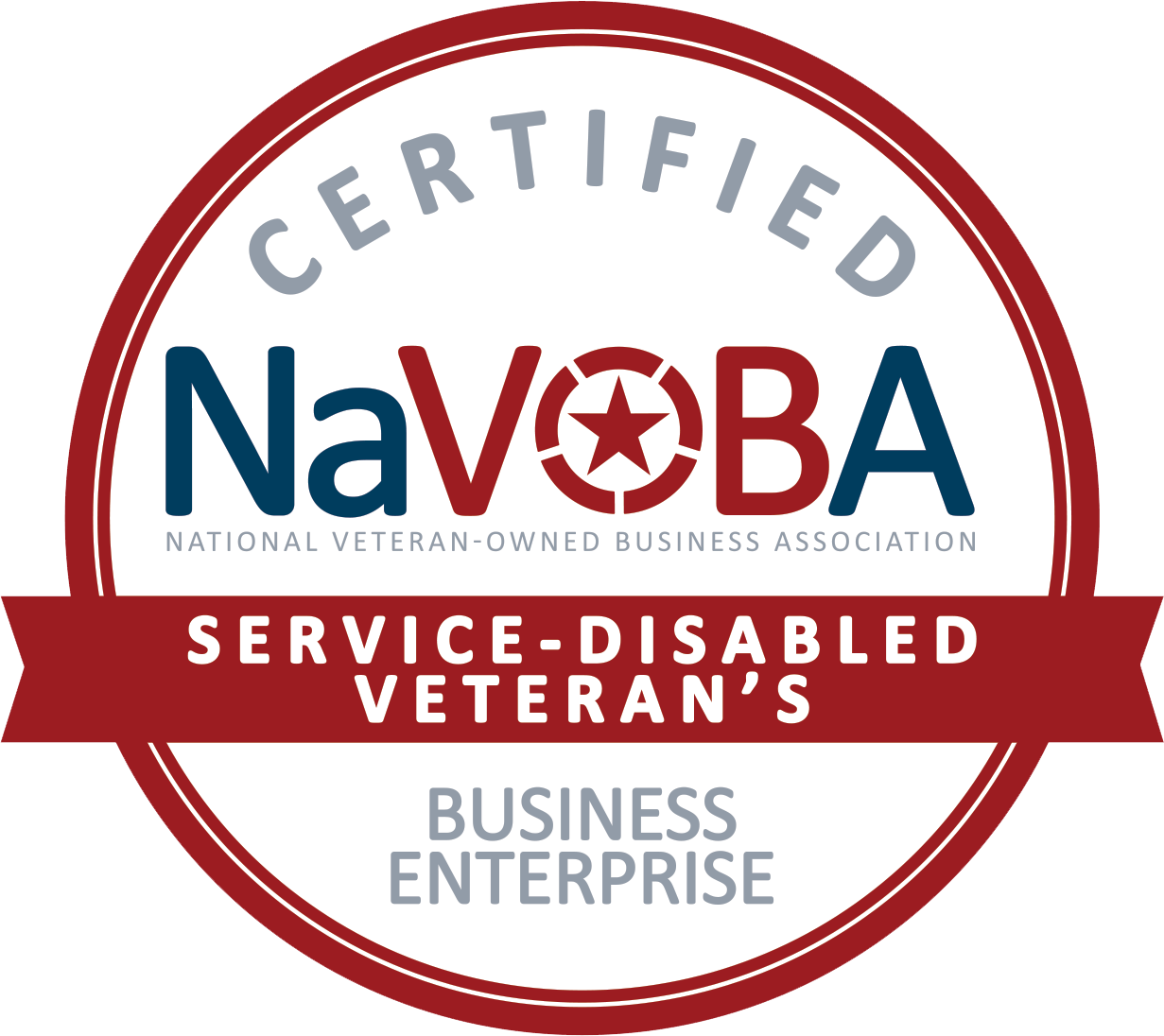 National Veteran's Business Enterprise Certification Certificate #20181000126
A2A is a certified Service-Disabled Veteran's Business Enterprise™ (SDVBE) through the National Veteran-Owned Business Association. NaVOBA provides a direct link for contracting between corporate America and Certified Veteran's Business Enterprise (VBE) and Certified Service-Disabled Veteran's Business Enterprise (SDVBE).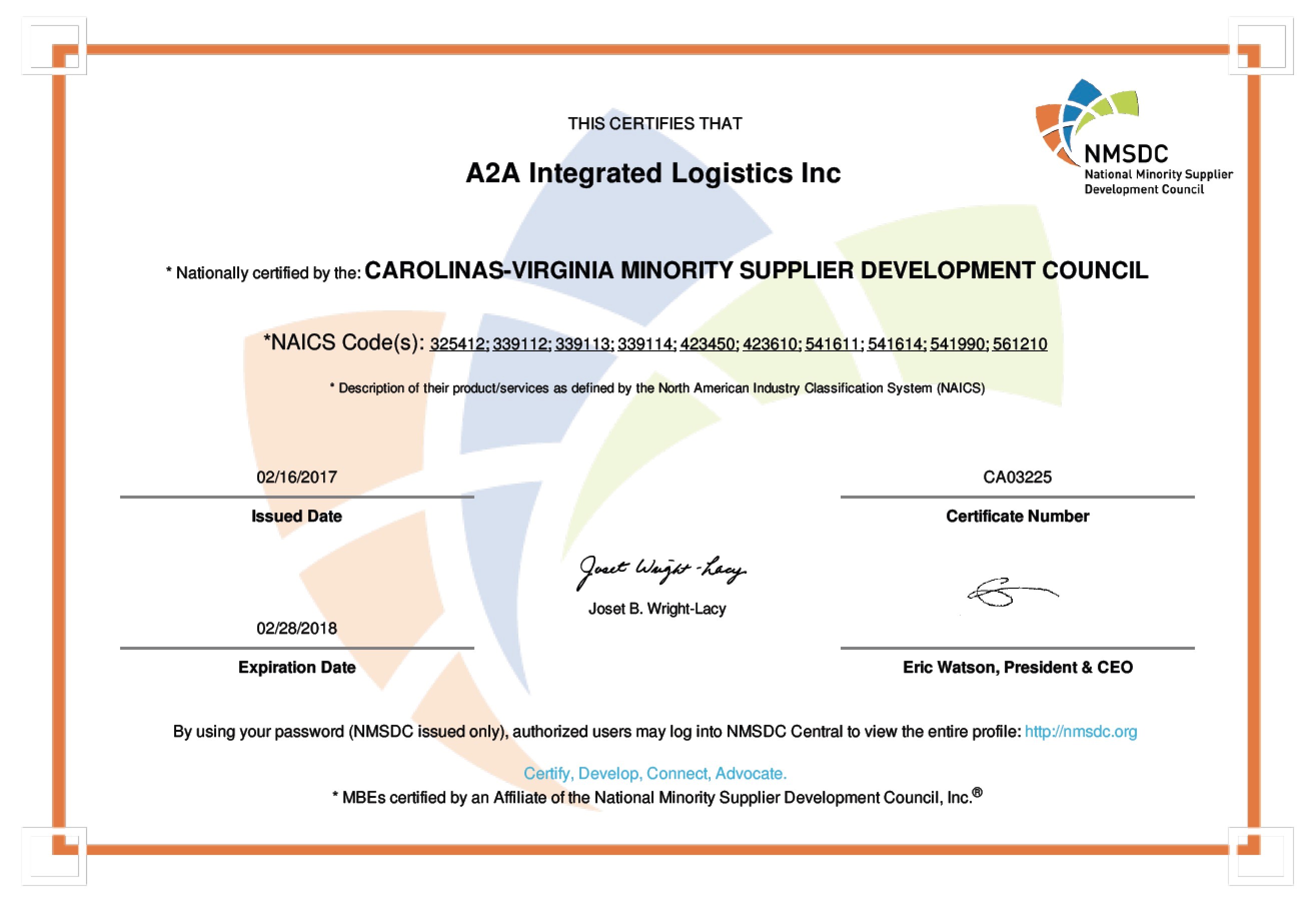 Minority Business Enterprise (MBE) Certificate# CA03225
A2A is a certified MBE through the National Minority Supplier Development Council (NMSDC) within the Carolinas-Virginia Chapter. MBE certification is considered the platinum standard in supplier diversity. The NMSDC is the only national minority business development organization providing certification throughout the United States where MBEs are certified as genuinely minority-owned and operated.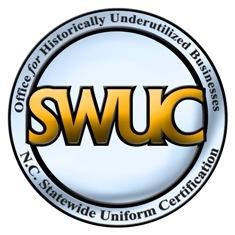 Historically Underutilized Business (HUB) certified – North Carolina
A2A is certified through the NC State Wide Unified Certification (SWUC) program. This North Carolina program authenticates the business as minority owned and operating in NC.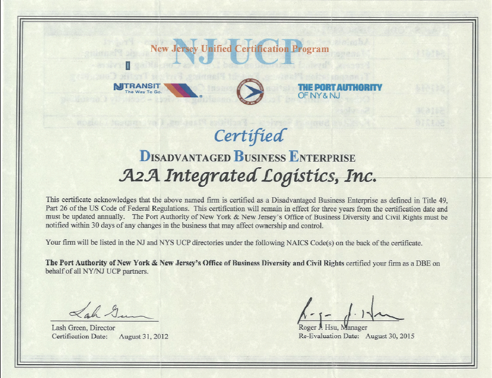 SB / DBE Port Authority of NYNJ
A2A is a certified Small Business / Disadvantaged Business Enterprise through the Port Authority of New York & New Jersey supporting numerous customer needs and requirements pertaining to the Port Authority's vast spectrum of responsibilities to the two states.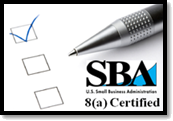 8(a) Small Business Certification-(Pending)
As a SB/DBE minority owned business A2A is actively seeking certification through the SBA's 8A certification program.